06 Jun 2022 Posted by Hive Hostels
Mumbai is the city of dreams, the financial capital of India, and hence also the land of opportunities.
The hustle and bustle of Mumbai is like none other and can be overwhelming for someone visiting for the first time.
Now if you are new here and struggling to find the ideal accommodation in Mumbai and people to connect with, worry no more, Hive Hostels has got you covered.
Here's Everything You Need To Know About Coliving In Mumbai Here is your 'Ultimate Guide To Coliving In Mumbai' in 4 key points
Understanding 'What is coliving?'
Why should you choose coliving?
Which are the best areas or places to colive in Mumbai?
How much does it cost to colive in Mumbai?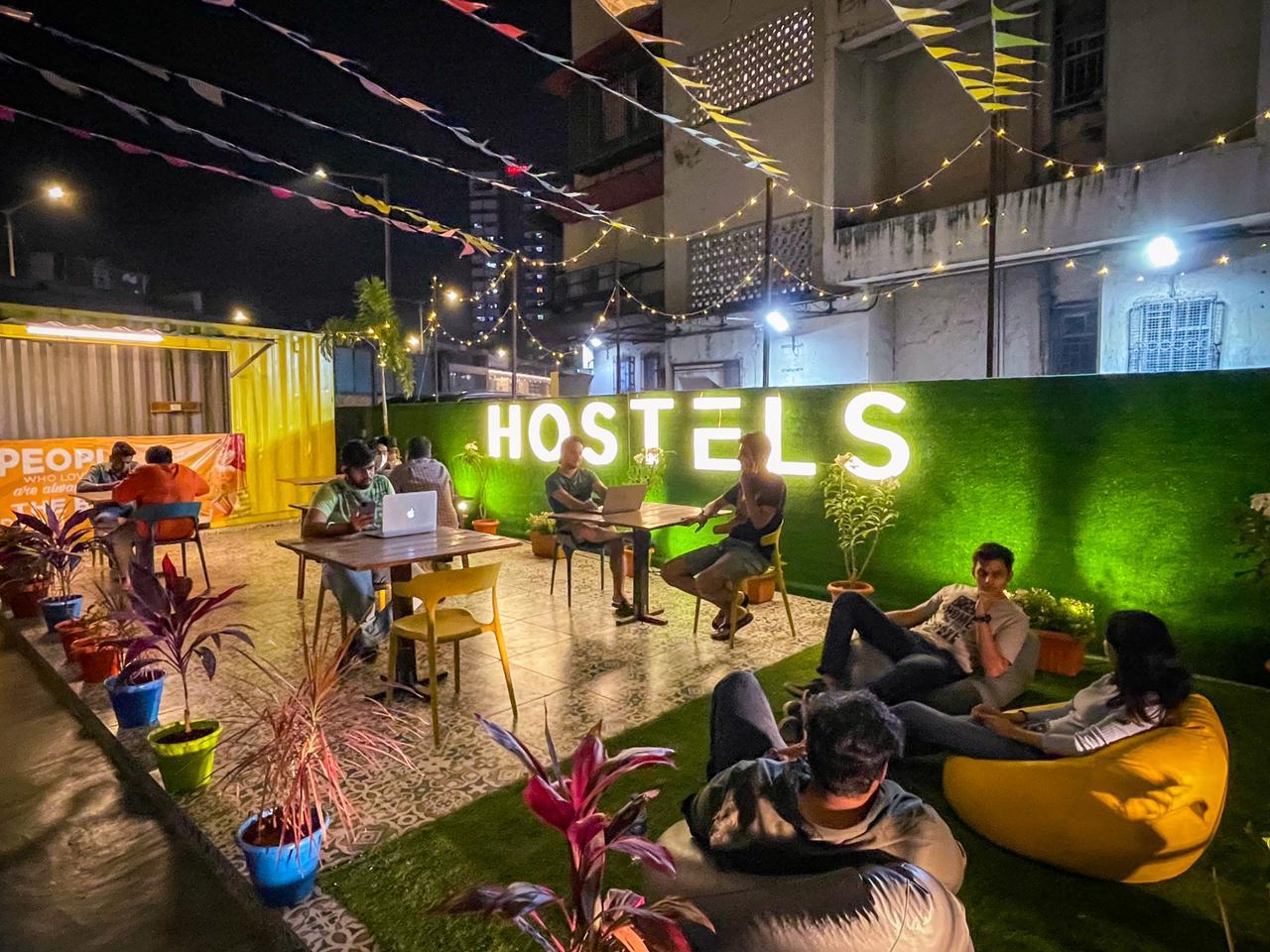 What Is Coliving?
Coliving is an act of either sharing a house, apartment, or dormitory with people of similar interests or demographics.
Renting a housing space as a PG in Mumbai, or living in a hostel is one of the most popular and convenient trends for people looking for long-term housing accommodation in Mumbai.
The key idea here is that you have a great lifestyle at affordable rates while having the opportunity to make new friendships, build new bonds, and probably network and grow to achieve greater success.
Why Should You Choose Coliving?
Student hostels in Mumbai are not only a great option for students traveling from another city to Mumbai but also for people living nearby for the invaluable lessons and conveniences coliving has to offer. Here's why:
Convenient Lifestyle:
In a home of your own, you have to either do all the chores like cleaning, washing, paying bills, waste disposal, and so on.
In a coliving space like Hive Hostels, every service has been provided to optimize your time perfectly to provide you with a lavish lifestyle and time to do your work and relax.
Cheaper Accommodation:
Your rent or fee ought to drop when you have more people with you to share your room, or apartment, versus if you had to decide to rent all by yourself.
Fun Memories:
It is always a great experience like none other to be exposed to various people from different backgrounds and similar interests around you to live and experience life along with them and be part of something exclusive you wouldn't get anywhere else.
You will make some lifelong friends, memories, and lessons to take back and reminisce over.
Invaluable Networking:
Get the ultimate value for your money by being surrounded by a great network of like-minded people to help you grow and thrive in this competitive city. You never know which person you strike a bond with could change your life forever in the near future.
What Are The Best Places To Colive In Mumbai?
Hive Hostels Mumbai properties in all the hotspots of Mumbai near the top colleges, and workspaces, and is also close to the nearest railway stations and bus stops.
We even have multiple room layout options like Single, Double, Triple, or Quadruple sharing rooms as well as special luxury options in the form of our Hive Luxe rooms & properties.
We have properties in Vile Parle & Churchgate ranging from basic & to luxury properties.
How Much Does It Cost To Colive In Mumbai?
This would vary as per your requirement, goals, and choice of lifestyle would ideally want while living in Mumbai.
You have a room layout plan for all of your requirements, from the most basic, right up to the most extravagant ones, we have got you covered.
Conclusion:
Whether you need a coliving space or not is ideally up to you, and your preferences.
However, Hive Hostels does have the finest communities, experiences, and accommodation all perfectly curated to ease your life in Mumbai.
You need to look no further than Hive Hostels when you are looking for a coliving space in Mumbai.
Come be part of and grow with India's Fastest Growing Community, and be sure to have one of the greatest experiences of your life.